Providers
We compare 36 Money-Transfer-Services


National Bank of Pakistan

Postbank Via Western Union





VietinBank Filiale Deutschland

- IDN - Bankkonto zu Bankkonto, Karte zu Bankkonto - Online
- PAK - Bankkonto zu Bankkonto - Online
- KOS - Bankkonto zu Bankkonto - Online
'Most of the time, it has to be fast!'
I regularly send money to Pakistan. I usually use the same provider for transfers, because I know how it works. I prefer established providers, because the money reaches my home town fast. As a loyal customer, I get to receive occasional special offers, but a comparison is worthwhile, because the fees differ depending on the amount. With geldtransfair.de, I can select the provider by comparing speed and prices - at a glance!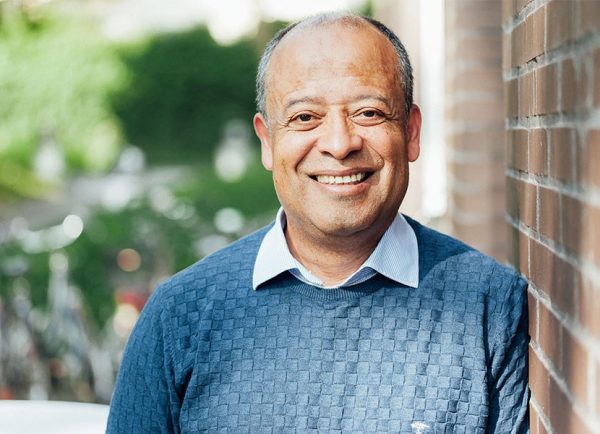 'An excellent overview!'
I conduct research on the topic of remittances for the institute SÜDWIND e.V. For our latest study, I tested geldtransfer.de. As the money transfer market is always in flux, migrants often don't know which providers guarantee the cheapest and fastest transfers at a given time. Can geldtransfer.de keep pace with market changes? According to my test results: Yes, it can! The website provides an excellent overview – it compares all available services and is up to date.
Select Country
Select the country of destination for your transfer
Afghanistan
Armenia
Bosnia and Herzegowina
China
Cameroon
Egypt
Ethiopia
Georgia
Ghana
Indonesia
India
Iraq
Jordan
Kosovo
Lebanon
Sri Lanka
Morocco
Republic of Moldova
Nigeria
Pakistan
Philippines
Serbia
Syria
Tunisia
Ukraine
Viet Nam
Albania
Kenya
Senegal
Algeria
The Gambia
Ecuador
Colombia
Peru
Nepal
FAQs
Frequently Asked Questions
Can I send money with geldtransfair.de?

No: We are not a money transfer operator. With geldtransfair.de, you can compare charges for remittances to currently 27 countries and find out the cheapest and/or fastest way to transfer your money.

Why is my country not on the list?

Because our site has a development-policy focus, we only include partner countries of German development cooperation, which we select to certain criteria. These include the total amount of remittances from Germany, the number of migrants from the related country in Germany and the ratio of funds sent from migrants worldwide to the country's gross domestic product. Although we would like to show even more remittances corridors, unfortunately we cannot systematically include all origin countries of migrants and refugees in Germany. If you wish to send money to a country that is not included on the portal, you can check out providers we list for countries in the same region (where available). The services are often comparable.

Can I trust the providers listed on geldtransfair.de?

Unfortunately, we cannot give any warranty for the providers listed on geldtransfair.de. We just compare remittances costs and speeds. We do, however, assess them to certain criteria (e.g. place of registration, complaints mechanisms, etc.), before we include them on our list.

How does geldtransfair.de work?

Step 1: Select the country in the menu to get to the price comparison page.

Step 2: Select the desired amount. Top right, you can sort your search results by certain criteria (e.g. costs, speed).

Step 3: Find a suitable offer and then go to the site of the financial service provider to make your transfer.

      

How are the data collected?

The information on providers, prices, remittances speed and payout locations shown on our portal is updated regularly (at least every two months). An independent person is tasked with contacting various financial service providers for each recipient country (e.g. banks, savings banks and other providers known as money transfer operators, MTO) in different ways (by telephone, mail, via the provider's homepage, visiting a branch office) and requests information on transfer costs for specific remittance amounts.

What if my recipient has no bank account?

There are various ways you can send money to recipients even if they have no bank account. In most cases, the money remitted can be paid out locally in cash or can be transferred to a mobile wallet.

How does geldtransFAIR.de finance itself?

GeldtransFAIR.de is the official German price comparison portal for migrant remittances. You can compare offers for money transfers to over 25 developing and emerging countries free of charge. We have no contractual agreements with the financial service providers listed and can therefore operate completely independently. This service is funded by the Federal Ministry for Economic Cooperation and Development (BMZ). It is operated by the Deutsche Gesellschaft für Internationale Zusammenarbeit (GIZ) GmbH on behalf of BMZ.

What different fees can be charged for a money transfer abroad?

Different fees can be charged for a remittance abroad. These usually include:

-       Transfer fees that the service provider charges for the remittance

-       Exchange rate fees for conversion into other currencies

GeldtransFAIR.de compiles all information on costs from financial service providers. This does not, however, rule out the possibility that some may charge the recipient additional costs when paying out the money (e.g. recipient bank fees). These providers are designated as intransparent with the marker '!'.

Who can I turn to if I have problems with my remittance?

You can always ask special agencies for help if you have problems with banks, savings banks and other money transfer operators. You may also be able to obtain advice from consumer protection centres. If you do have a problem, however, always lodge a written complaint first with the provider itself, before you involve another agency. It is best to always keep receipts and vouchers and document your correspondence. This information can later be taken as important evidence.